History
In October 2007, the U.S. Department of Education awarded a three-year grant to the Kansas City, Missouri Parks and Recreation Department, the University of Missouri-Kansas City Institute for Human Development, and the National Sports Center for the Disabled to improve access to inclusive recreation opportunities for people with disabilities within Kansas City.  Accessibility audits were conducted, a voucher program was launched, and marketing and outreach efforts were increased, resulting in an increased participation in Kansas City Parks and Recreation activities.  An Advisory Board of community leaders was established and two Community Conversations identified key barriers.
In November 2009, Kansas City, Missouri Parks and Recreation, in conjunction with the Institute for Human Development at the University of Missouri-Kansas City, hosted its first Community Conversation to address the recreation needs and leisure interests of persons with disabilities.  Approximately 60 people attended the event including individuals with disabilities, service providers, local funding partners, media representatives, university faculty, government representatives, and other support network providers.
In March 2011, a second Community Conversation was held, providing a follow-up to the first event and sharing accomplishments that had taken place as a result of the first Community Conversation.  This event was hosted by the Jackson County Board of Services for the Developmentally Disabled – EITAS, Kansas City, Missouri Parks and Recreation and the Institute for Human Development.  Approximately 60 people were in attendance.
Based on the Community Conversations and discussions with regional leaders in the inclusive recreation community it was determined that the most stable and productive structure for service delivery would be a stand-alone nonprofit.  In November 2011, Inclusion Missouri, d/b/a Recreation Council of Greater Kansas City (RCGKC) was incorporated; in 2012 the organization was awarded 501(c)(3) status by the IRS.
Since 2012, RCGKC has sponsored many Sports Clinics, Ability Days and Ability Camps each year with nearly 2,000 participants, vendors and volunteers in attendance.  RCGKC events are inclusive, allowing people of all ages and ability levels to participate.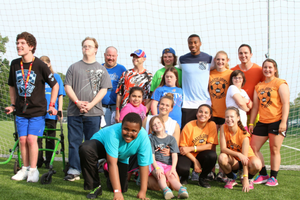 Ability Camps
When people are engaged in activities they are more likely to be involved in their communities. Check out our Ability Camps.
Take a look.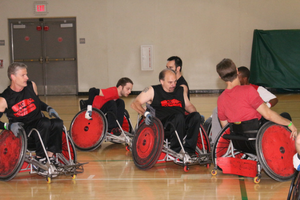 Event Calendar
You'll always know what adaptive sports events are happening in the KC Metro Area via our event calendar.
Find out more.