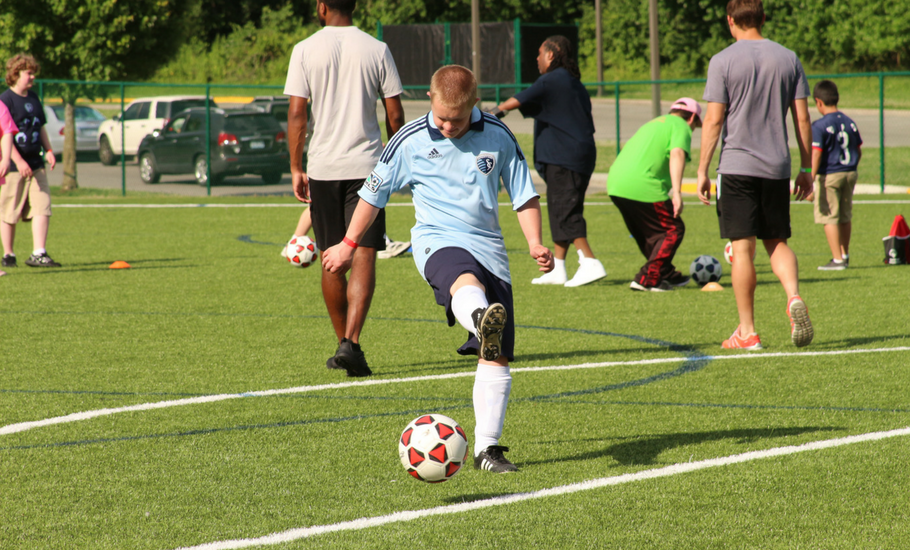 Sporting KC Soccer Ability Camp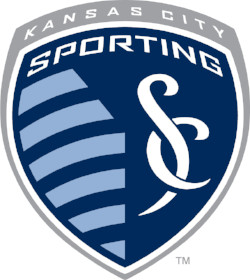 Year after year Sporting KC players come out to support the RCGKC Ability Clinics, while playing the game of soccer and learning new moves with participants, friends and family.
A fun evening with some of the world's best soccer players! Offering an introductory skills development camp for people of all ages and ability levels, particularly persons with disabilities, including but not limited to Developmental Disabilities, Physical Disabilities/Injuries & Cognitive Disabilities. The players have just as much fun as the participants do! Always a popular event and at capacity in 2017, we hope to have the resources to expand services for this event in 2018.
At the 2017 event, the Recreation Council had the support of one of the best Major Soccer League players.  Third-year defender Saad Abdul-Salaam was selected by Sporting Kansas City with the 12th overall pick in the 2015 MLS SuperDraft. He made 28 appearances across all competitions during his rookie season in Kansas City, recording two assists. Abdul-Salaam enjoyed a strong sophomore campaign, landing Sporting KC Defensive Player of the Year honors while starting 26 of 30 MLS appearances and leading MLS defenders with six assists. We are planning several events with Saad, including a soccer clinic for youth ages 6-12 and the first Foot Soccer Tournament later this year.
Check back next Spring for details on the next Soccer Ability Camp held at Sporting KC Training Facility in Swope Park, 6310 Lewis Rd., Kansas City, MO 64130.
Photos by Larry Eichner.